Nimi - Boswellia Shallaki - 60 Pieces
Frankincense is the air-dried resin of the frankincense tree. In Ayurveda, frankincense is used for 5000 years. The main active ingredient in frankincense, boswellic acids.
---
Contents: 60 capsules / 29.8 g
---
Nimi frankincense is an extract of high purity, laboratory-tested quality. The capsules for our incense are made from vegetarian capsule material.
---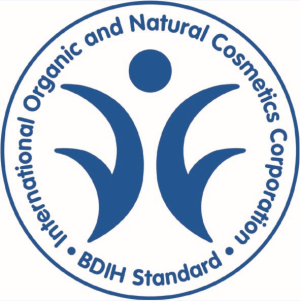 Free shipping on orders over €99
Climate-neutral delivery in Berlin
Fast delivery
Description
Details
The extraction of incense is a costly, months-long process. Is obtained, our frankincense from the resin of the Indian frankincense tree. The bark of frankincense trees is collected cut and the frankincense resin. The first harvest operation of the olibanum, is an inferior quality of marketed still from other manufacturers. Only weeks later, a quality of the incense is achieved, which is good enough to be processed into our incense capsules.
Incense is also available in other dosage forms, for example, as the incense-Churna from Cosmoveda , or as incense capsules from controlled organic cultivation of Amla in nature. If you incense for Smoking are looking for, get them here: incense-incense.
Application
This dietary Supplement contains 40% of the Plants acids
Recommended dosage: twice a day, one capsule. Two capsules contain 600 mg of Plants acids
Food supplements should not be used as a substitute for a balanced and varied diet or a healthy lifestyle.
Content
Frankincense Resin Extract (Boswellia Serrata/Shallaki). The capsule material hydroxyp ylmethyl cellulose, filler starch (gluten-free potato starch), anti-caking agent talc.
Product Details